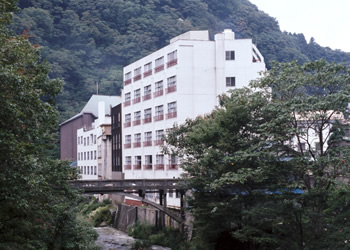 0242-26-8585
0242-26-8582

257-3 Yumoto Shimohara , Higashiyama-machi, Aizuwakamatsu City, Fukushima 965-0814

http://www.aizu-higashiyama.co.jp/
A hotel facing the cool Yugawa River. The onsen is located in the mountains; during the summer, enjoy the croaking of the Kajika frogs and the chirping of small birds, and in the winter, enjoy the babbling of the river, and the snowy scenery. The large, communal bath can be reached by elevator from every guest room in 1-2 minutes. The effects of the onsen water are also quite popular. We hope you enjoy a taste of what the Daiichi has to offer.